Experience
Policy AnalystCompany NameTexas SenateDates EmployedJan 2018 – Present Employment Duration2 yrs 3 mosLocationLegislative Aide
Chief of StaffCompany NameOffice of State Representative Sylvester TurnerDates EmployedJan 2008 – PresentEmployment Duration12 yrs 3 mosLocationAustin, Texas Area• Researched and prepared legislative agenda, budget riders, briefing statements, and amendments for State Representative; Monitored the implementation of bills passed;
• Responsible for responding to constituent requests for assistance from persons including, but not limited to seniors, individuals involved in the criminal justice system, veterans, and individuals experiencing economic challenges;
• Organized town hall meetings and large community events in legislative district.…see more
Prison Event and Support StaffCompany NamePrison Entrepreneurship ProgramDates Employed2007 – 2008Employment Duration1 yrAssisted in the planning and operations of events and programs inside the Texas Department of Criminal Justice Cleveland Correctional Facility and supported program participants in their preparation for reintegration back into the community.
Director, Prison and Jail Accountability ProjectCompany NameACLU of TexasDates Employed2004 – 2005Employment Duration1 yrLocationAustin, Texas Area• Directed and performed in the monitoring, assessment and response to incoming complaints from inmates in Texas prisons and jails with a focus on sexual assault, availability of health care, as well as other conditions of confinement issues;
• Drafted legislation and presented testimony to legislative committees on bills impacting Texas jails and policies of the Texas Department of Criminal Justice.…see more
Legislative AideCompany NameOffice of State Representative Sylvester TurnerDates Employed2002 – 2004Employment Duration2 yrsLocationAustin, Texas Area
Administrative AideCompany NameOffice of State Representative Sylvester TurnerDates Employed1992 – 1998Employment Duration6 yrsLocationAustin, Texas
Education
The University of Texas at Austin – The LBJ School of Public AffairsDegree NameMasters Public Affairs
The University of Texas at AustinDegree NameBachelor's degreeField Of StudyGovernment
Volunteer Experience
Advisory Board Member, AustinCompany NamePrison Entrepreneurship Program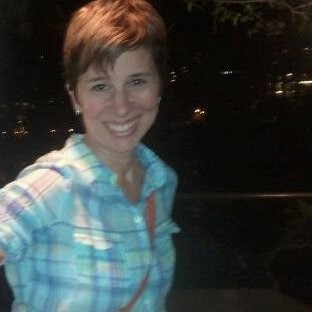 Allison Brock is a perfect example of how we have lost control of our government. We think we have a government that is ruled by, under the control of, those we elect to public office. This is no longer true. We, the people, are now ruled by, under the control of, people who were NEVER elected to public office. But their entire careers are spent in the occupancy of, and control of, public offices. Offices that were intended to be occupied, and controlled by, ONLY by those we elect to serve us. But the elected come and go while the unelected stay for 30 or 40 years.
These unelected bureacrats have no party alligiance. And are sometimes covert agents opposed to our all our values. The elected official to the office, without realizing it, is nothing more than their puppet.
For over 20 years I have been active in every Legislative session, and active during the breaks between the sessions that only occure every other year for only 4 months. During that time I came to know Allison Brock. She was in the Legislative Office of Sylvester Turner, a Left Wing Democrat, for the entire time of his 17 years there before he became Mayor of Houston. Most of that time she was his Chief of Staff.
After Sylvester Turner resigned for another elected office Allison Brock became employed in the Senate Office of Lois Kolkhorst, a Right Wing Republican. Allison Brock now controls that Office. Senator Kolkhorst has is a wealthy entreprenuer. She has controlling interest or complete ownership of several businesses. She devotes most of her time to oversight of her investments. Every other year she shows up at the Texas Capitol for 4 months to get treated like royalty. There she sits on committees that vote on Legislation affecting the lives of The People of Texas. Then goes to the Senate Floor to vote on the final passage of what makes it there.
The numbers of bills are vast. Last session 10,877 were filed for consideration. 4,581 were passed. In addition Senator Kolkhorst served on the Finance committee. Over 200 Billion dollars was appropriated. The ONLY way Senator Kolkhorst could manage this is by relying on her full time, year round, Legislative Office Staff. A Staff that is controlled by Allison Brock. She tells Senator Kolkhorst how to vote on appropriations and other legislative matters because Senator Kolkhorst simply does not have the time, nor even the interest and concern, to read every bill, study every issue, investigate the need for the appropriations of all that taxpayer money.
Allison Brock recieves from the Texas Taxpayers over $100,000 a year in salary. Our Elected Senator recieves only $7,200 per year.
Bill statistics for the 86th Legislature, Regular Session – 2019
Status
HB
HCR
HJR
HR
SB
SCR
SJR
SR
Total
HB & SB
Total
Filed
4765
186
147
2217
2559
68
70
865
7324
10877
Passed
969
102
7
2155
460
23
3
862
1429
4581
Vetoed
41
2
0
0
15
0
0
0
56
58